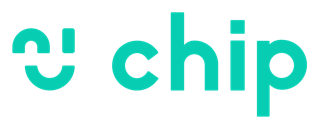 Adam Waite
Head of Mobile – Mobile
Who are you & what do you do?
I'm Adam, Head of Mobile at Chip. My main responsibility is collaborating within Product, Design and Engineering teams to create mobile user experiences that make people feel good about their money. I mostly handle the technical side of things, translating ideas into the code that compiles into the app that people carry around in their pockets.
Why did you join Chip?
I primarily joined Chip 2.5 years ago because I thought that the core idea needed to be brought to life. As a millennial approaching 30 (then) with very little savings and a non-existent financial literacy, I recognised the value in an app that removes the barrier to entry to building wealth. Chip was also a blank canvas from a technical stand-point, I had an opportunity to apply everything I'd learned in my career to kick-start mobile tech at Chip.
What is the most exciting project which the Mobile team are currently working on?
Apple (iOS) and Google (Android) have been busy releasing new user-interface technologies in the last couple of years (namely SwiftUI and Jetpack Compose, respectively). As a mobile team with a high autonomy we've been excited to experiment and play with this new tech to see what's possible. That's alongside building some great new product features such as auto-saving into investment funds, new savings accounts, and improvements to the Chip onboarding.