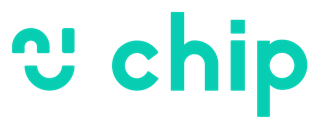 Paul Delaney
Head of Commercial – Commercial
I'm a commercially focused Head of Commercials, leading business development and implementation for Chip financial products with savings & investment partners.

The commercial team is responsible for building business cases, validating them and preparing the product team so that they can execute and deliver products to our customers. 
Why did you join Chip?
I joined 3 years ago as a graduate who was interested in FinTech and startups. I didn't know exactly what I wanted to do and Chip gave me the opportunity to work that out through trying and running a number of different projects. I loved the responsibility and the fact everything I did seemed to make an impact on the product and help people save more money - I'm not sure I could have found that anywhere else.
What is the most exciting project which the Commercial team are currently working on?
We've just finished delivering our investment platform - helping transform the business from just a savings proposition, to helping people invest for the long term - that took up most of our time over the last year. We're now working on the next three or four projects that can help our customers build wealth and help the business succeed. I wish I could disclose what they are but like much of our work - it's under wraps until the Product and Marketing teams say so.