Feel good about your money, automatically.
Chip Co-Founder - Alex Latham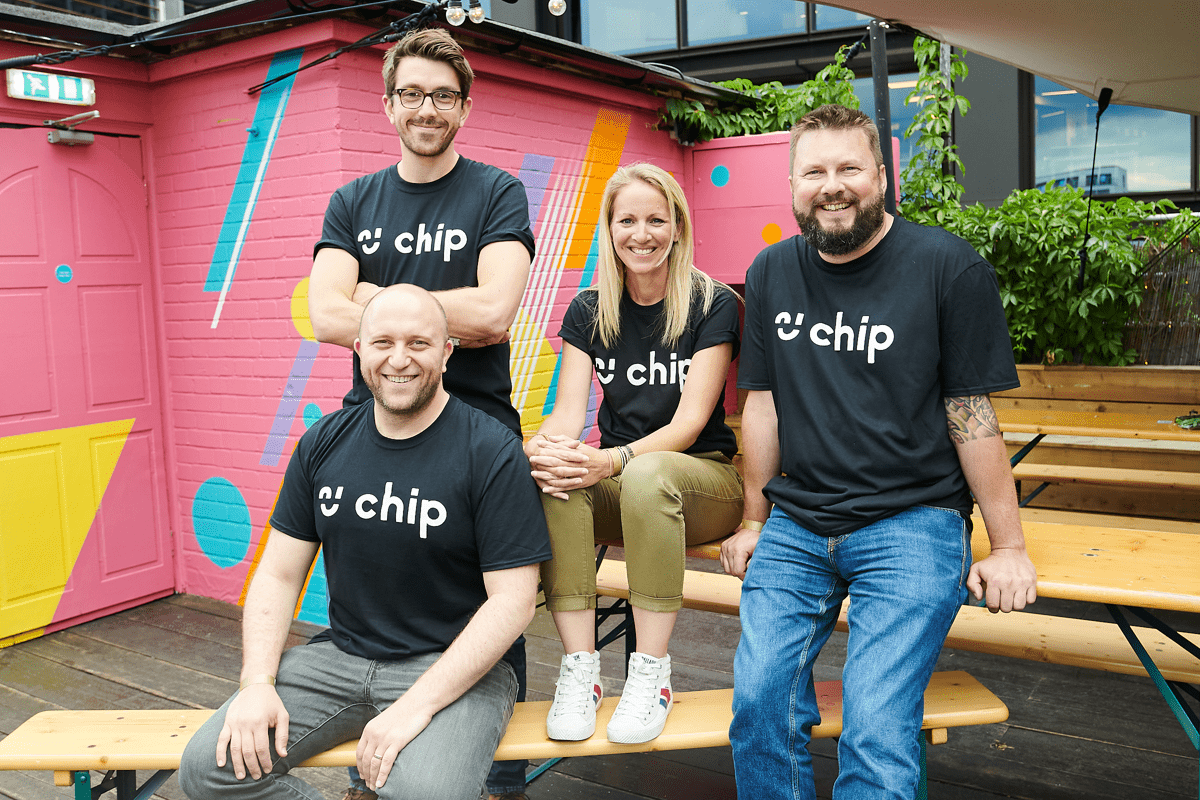 Our Vision
A global borderless digital wealth management platform that enables everyone to build wealth for their future.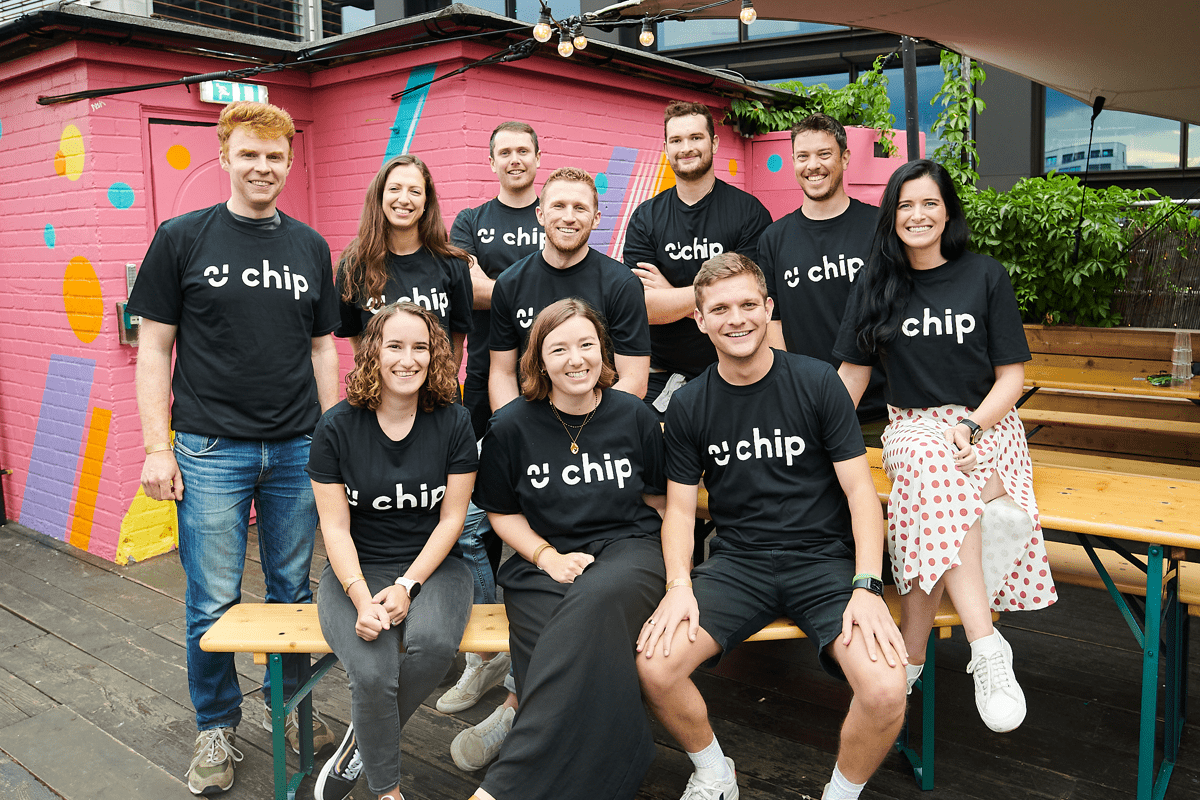 Our Purpose
Is to enable the world's adults to build a wealthier tomorrow. We do this by democratising access to investment opportunities across real assets and investment funds, as well as risk-free savings accounts. This changes the world because wealth creates choices and the opportunity to live our best lives.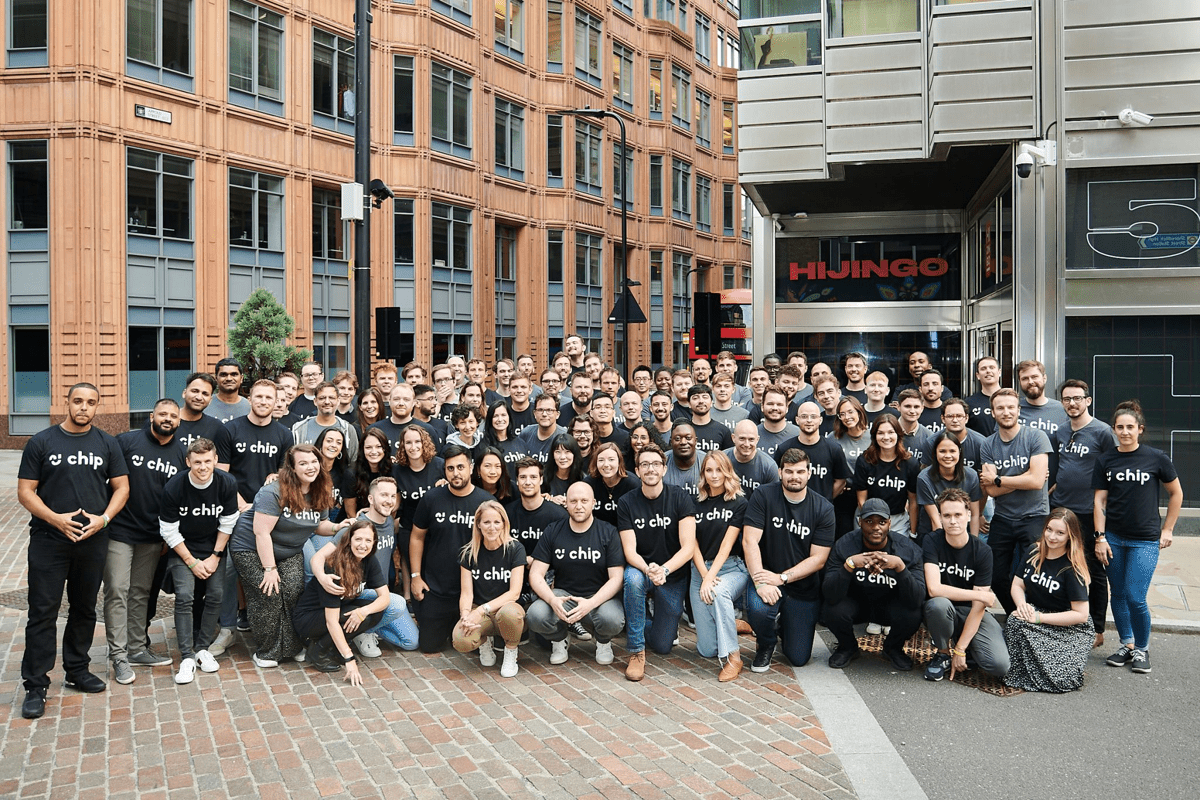 Join us!
We want a real person, with interests outside of code, to join our work family. You could be a dancer, a gamer, a musician, a parent, a hockey fan, or even that one person that still writes Twilight fan-fiction. Doesn't matter to us. At the interview stages will be looking for empathy, eq, fun stories, and ability to smile even when things are tough.
Our Values
Be ACCOUNTABLE

Everything you do matters, Care about the end result, Challenge the norm, Disagree, yet commit to making it happen once a decision has been made, Do the best job possible

Be BOLD

Share our Ambition and do your bit to achieve it, Innovate: challenge the norm, break the mould and make it happen, Set goals that truly align with our mission, Do your best for our customers

Be COLLABORATIVE

Work cross-functionally - we win as a team, Build strong relationships based on trust, Treat others fairly and respectfully, Hold others to account, Be supportive and inclusive, Have fun together
Equal Opportunities
We are passionate and committed to our people and go beyond the rhetoric of diversity and inclusion. You will be working in an inclusive environment and be encouraged to bring your whole self to work. We will do all that we can to help you successfully balance your work and home life. As a growing business we will encourage you to develop your professional and personal aspirations, enjoy new experiences, and learn from the talented people you will be working with. It's talent that matters to us and we encourage applications from people irrespective of their gender, race, sexual orientation, religion, age, disability status or caring responsibilities.
Perks & Benefits
Unlimited holiday ✈️

28 days contracted but policy not to count

Fitness & Wellbeing 🏋️

Chip Fitness Benefit to suit your Mental/Physical Wellbeing

Work from home 🏠

Flexible working arrangements

Education 📚

£1500 annual training budget which can also be used to attend conferences

Pension 💰

Workplace pension scheme (Employer: 3% / Employee: 4% / Tax Relief: 1% / Total: 8%)

Company Laptop 💻
Engineering at Chip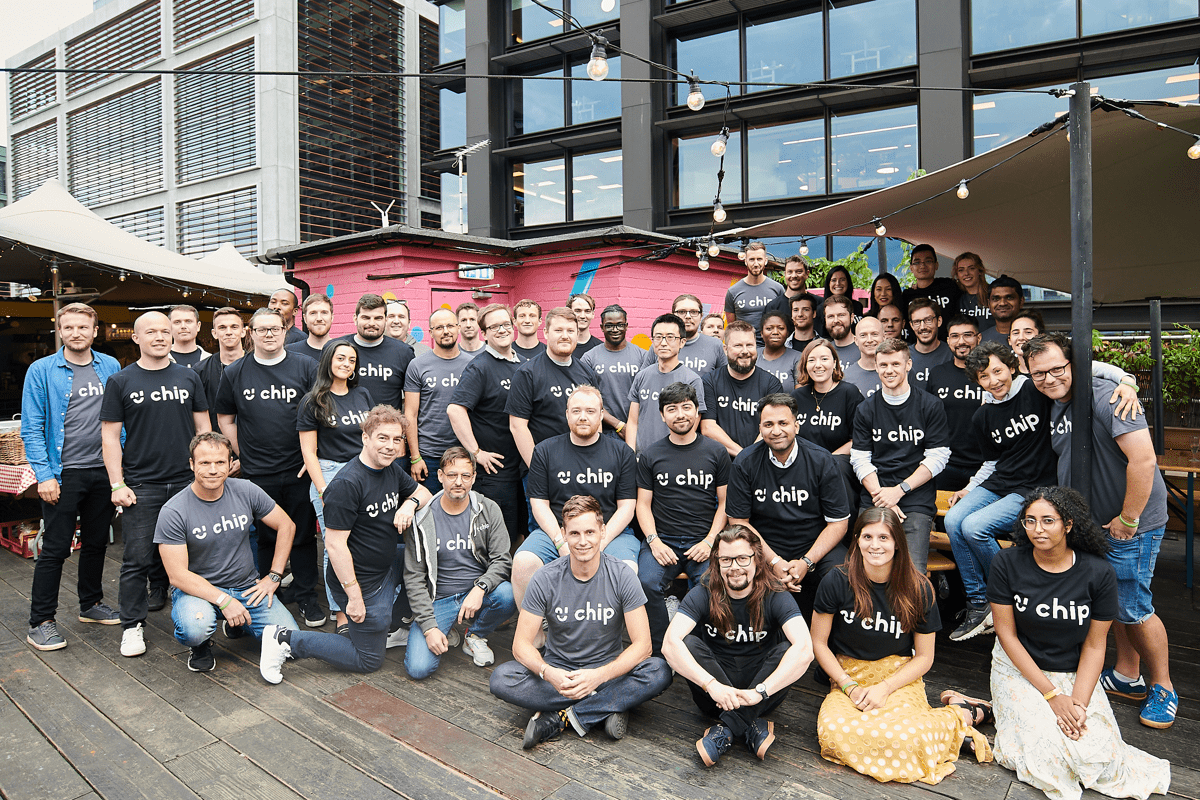 Our world-class team of engineers get to work on delivering features for Chips customers that grow our user base, our customer happiness and promote healthy life changing savings habits. We depend on unit and integration tests to provide confidence that with each release the infrastructure will meet the highest quality standards. You must be conscious of constraints around security and performance. You will have the technical confidence to bring your own ideas and opinions to avoid pitfalls and inefficient solutions.You will have a large amount of autonomy to do what is needed to succeed, a clear and meaningful purpose, and backing to demonstrate mastery of the trade. You will also have the support and freedom to employ industry-leading engineering practices, with a clear focus on user needs.
We use:
AWS Codified infrastructure using terraform
Container and orchestration technologies (Docker and Kubernetes)
PHP7/ Laravel / Python / GoLang
Mobile apps written in Swift & Kotlin
Mobile CI tooling such as Bitrise
Modular architecture for our apps using feature and common modules.
Micro-service architecture including monitoring of deployed services
SQL and NoSQL databases
Continuous Integration/Continuous Delivery
TDD
Any other awesome tech that does a great job
Meet Iain our Head of Engineering, talk about what is required behind the scenes when building the best savings app in the world.
Our people love working here
I'm proud to work for Chip, because it gives me the chance to become part of a professional and dynamic company which helps people.

Katya

Head of Data Engineering

I'm so lucky to be surrounded by such a creative, hilariously funny, inspired and incredibly determined team who all truly believe in Chip and I cannot wait to see what the future has in store!

Sheridan

Content Writer
WHAT THE WORLD IS SAYING ABOUT CHIP
About Chip
Our mission is to make our customers wealthier.
We're building the investment super app of the future. An app to build your long-term wealth across real-world assets, investment funds, DeFi & crypto, and savings accounts.
We use technology to break down barriers so users can invest like the ultra-wealthy, giving them one simple place to manage their wealth.
Chip is being built by a fast-growing team of designers, developers, customer service professionals, marketers, banking experts, and entrepreneurs, with the backing of more than 23,000 investors and a huge community of Chip users.


Savings
Chip is a trading name of Chip Financial Limited. Chip is authorised by the Financial Conduct Authority under the Payment Service Regulations 2017, firm reference number no. 911255, for the provision of payment services.
‍Note that Chip is not a bank. Only the money held in the Chip Savings Account powered by Clearbank (Chip Savings Account), our Interest Accounts and the Chip+1 account are covered by the Financial Services Compensation Scheme (FSCS) for deposits. To find out more and to check your eligibility please visit: https://www.fscs.org.uk/about-us/
‍Chip is an agent of Prepaid Financial Services Limited. Prepaid Financial Services is authorised by the Financial Conduct Authority under the Electronic Money Regulations 2011, firm reference number 900036, for the issuance of electronic money and provision of payment services. Registered Office: Fifth Floor, Langham House, 302-308 Regent Street, London, W1B 3AT. Funds held in your e-money wallet are not covered by FSCS. This money is safeguarded with Prepaid Financial Services Limited.
Investments
For our Investment Platform business only Chip is an Appointed Representative of P1 Investment Management Ltd, which is authorised and regulated by the Financial Conduct Authority, under Firm Reference Number 752005.
Your money may be protected up to £85,000 by the Financial Services Compensation Scheme (FSCS) under their Investment Scheme. This means that in the event Chip Financial Ltd is declared to be in default and cannot meet their obligations, you may be able to claim compensation. It's important to understand that the FSCS doesn't cover you in the event that your investments go down and you get back less than what you put in. Further information is available from the FSCS website (www.fscs.org.uk).
Already working at Chip?
Let's recruit together and find your next colleague.